ELCHIN MAMMADOV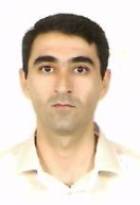 ELCHIN MAMMADOV
Candidate of Philological Sciences; Lecturer
Tel: (+99412) 4391088


PERSONAL DATA
In 1973 Was born in the village of Goydara of the region Julfa in Nakhchivan Autonomous Republic;
In 1991 left the secondary school
In 1996 graduated from the university.
In 1996 entered the Post-graduated Courses at the Institute of Literature after Nizami in the Azerbaijan National Academy of Sciences.
From 1998 work as a Lecturer at the chair of the Azerbaijanian language and Methodics in Baki State University.
Married, two children.
EDUCATION AND ACADEMIC DEGREES OBTAINED
1996, Baki State University, Faculty of Philology
2007, PhD,"Fuzuli's traditions in the Azerbaijanian lyrics in the XIX century"
COMPLETE PROFESSIONAL BACKGROUND
1996-1998-the Institute of literature after Nizami.
From 1998 work at the chair of the Azerbaijanian language and methodics
Teach the Methodics of the Azerbaijanian language and literature
The author of 12 articles
INTERNATIONAL CONFERENCES, SYMPOSIUMS
Baki State University – 80. Scientific Conference dedicated to the 80th anniversary of Baku State University.
Heydar Aliyev and the Philology of Azerbaijan. The Conference dedicated to Heydar Aliyev's 80th anniversary.
PRESENT RESEARCH INTERESTS
History of literature, the Methodology of literature.
LIST OF SELECTED PUBLICATIONS
Fuzuli's in Nabati's creation.
Fuzuli's in Gasim bey Zakir's lyric works.
Fuzuli's traditions in Seyid Azim Shirvani's lyric works.
The Role the ghazal genre in the formation of Fuzuli's tradition.
A.Bakikhanov – as a representative of Fuzuli literary school.
2009, Fizuli and the Azerbaijan literature of XVIII century // The Problem of philology, № 8, p.: 499-505
2009, Followers Fizuli in XVI - XVII centuries // Language and the literature. The International scientific-theoretical journal 3 (69), p.:161-164
2010, S.A.Nabati and A.Radzhi as representatives of literary school Fizuli / Actual problems of the Azerbaijan philology (materials scientific-theoretical conference, devoted to the 100 anniversary of J. Хаndan), p.:80-85
2011, The concept literary school and formation of literary school Fizuli / Actual problems of the Azerbaijan philology (materials scientific-theoretical konference, devoted to the 20 anniversary of restoration of National Independence), p.:54-63
2013, Literary school Fizuli in XIX century//Materials of the republican scientific-theoretical conference devoted 150 anniversary by M.A.Sabira
2013, S.A.Shirvani as the representative of literary school Fizuli//Actual problems of studying of the humanities