News
Baku State University hosts conference on ECONANO project
12/11/2015
Baku State University hosts conference on ECONANO project
|
more
BSU Science and Learning Center was founded at Azerbaijan National Academy of Sciences
04/11/2015

BSU Science and Learning Center was founded at Azerbaijan National Academy of Sciences
|
more
The Oklahoma Fancy Dancers at Baku State University
13/03/2015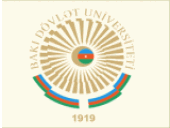 The Oklahoma Fancy Dancers at Baku State University
|
more
Scientific and practical conference on "The fight against religious radicalism"
10/03/2015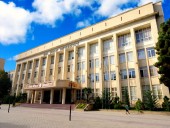 Scientific and practical conference on "The fight against religious radicalism"
|
more
German International Cooperation (GIZ) delegation visits BSU
06/03/2015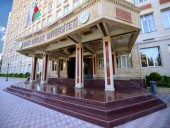 German International Cooperation (GIZ) delegation visits BSU
|
more
Chinese New Year celebrated at Baku State University
03/03/2015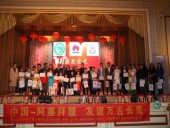 Chinese New Year celebrated at Baku State University
|
more
Delegation of the Ministry of Education and heads of some Azerbaijani universities visit Paris
27/02/2015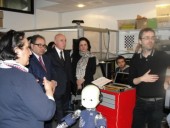 |
more
Baku State University, University of Tehran sign MoU
17/12/2014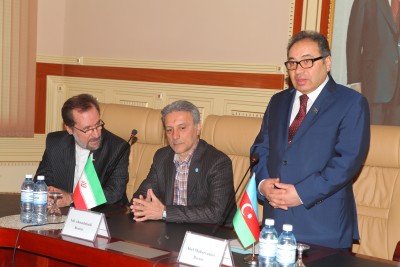 Baku State University, University of Tehran sign MoU
|
more
Celebration of the Republic Day of Azerbaijan took place at the chair of Russian Language (for humanitarian faculties)
27/05/2014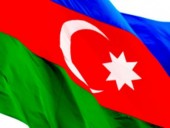 Celebration of the Republic Day of Azerbaijan took place on May 27th ,
at the chair of  Russian Language (for humanitarian faculties)
|
more
"I`m from Azerbaijan" national intellectual science competition.
21/05/2012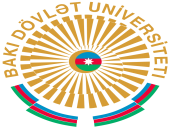 It was the joint draft of the Youth and Sport  Ministry and Azerbaijan Television. II year student of the 032 group Jafarov Tajaddin Vilayət og. won a prize  In the  national intellectual science      competition "I`m from Azerbaijan"
Congratulations!
|
more
Mirza Alakbar Sabir -150
18/05/2012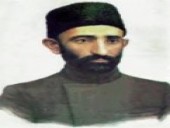 There was held a meeting dedicated to the 150 anniversary of great Azerbaijan poet and thinker M.A. Sabir.
|
more
Our Collaborators Success at the Chess Competition in BSU
11/05/2012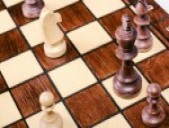 As a rule this year there was held a chess competition dedicated our national leader H.Aliyev`s anniversary among collaborators of our university in May –April 28 collaborators  from our university took part in this competition
|
more
Flowers Holiday
10/05/2012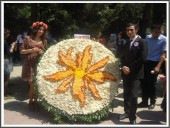 On the 10th of May , 2012 at the Baku State University there was held Flowers Holiday dedicated to our national leader H. Aliyev`s  89th anniversary
17 faculties of our university took part in this ceremony. Students of the philological faculty took an active part in the ceremony
|
more
At the Academic National Theatre
07/05/2012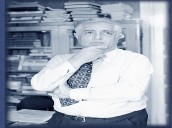 On the 5th of May , 2012 at the Academic National Theatre was shown "You are always  with me" by Ilyas Afandiyev. More than 200 lectures and students of the philological faculty saw  the  play
|
more
\"Heydar Aliyev and Azerbaijani youth\"
07/05/2012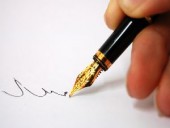 In connection with national leader Heydar Aliyev's 89th birth anniversary by the Yasamal district organization of the New Azerbaijan Party and the Executive power of Yasamal district was conducted the article competition on a theme "Heydar Aliyev and Azerbaijani youth" among the students of HEI's located on the territory of Yasamal district
|
more
Nizami Ganjavi -870
03/05/2012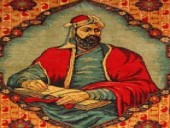 There was held 870th anniversary meeting of the great Azerbaijani poet and public figureNizami Ganjavi at the philological faculty
|
more
The student of out faculty won the III place
02/05/2012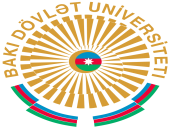 Haydarov Agamir-the student of the  Philological faculty " Azerbaijani language and literature teacher" II course, 032 gрoup won the III place in the competition  пуblicistic article  dedicated to the great public figure, national lieder H. Aliyev`s memory "I'm proud that I'm from Azerbaijan" by the" Family, women and children's problems" State Committee of the Azerbaijan Republic
|
more
At the conference in Tbilisi
25/04/2012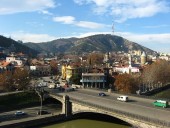 Associate professors of the folklore chair of BSU  Sahar Orujova  and Кamаla Иslамzаdeh took part in  the international  conference "Folklore of the Caucasus nations and linguoculture on the 18-21 April, in 2012,  in Tbilisi
|
more
Ahmed Javad -120
18/04/2012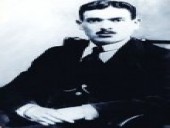 There was held a meeting dealing with the 120th anniversary of great Azerbaijan poet, enlightener  and public figure A.Javad at the filological faculty
|
more
An interview of an IV year student of the Philological faculty Ayshen Sadigli
28/03/2012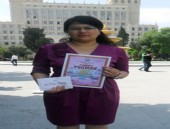 Representative of organization АМОR requested an interview of an IV year student from the group of 010а of Philological faculty of Sadigli Ayshen, grant holder of the name by Nizami Ganjavi, chairman of the faculty Students' scientific society
|
more
1
| 2 |
3
|